In the lead up to the festive season, we spoke to OSHCR-registered consultant, David Cant, of Veritas Consulting. Here he tells us how he became a Health and Safety Consultant, offers advice to those starting out in the industry, and even has a few tips for Father Christmas from a health and safety perspective! To follow David on Twitter, click here.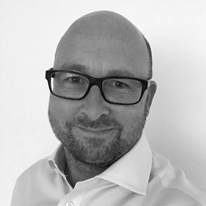 How long have you worked in the health and safety industry?
I have been involved in the Health and Safety industry for almost 20 years. Overall I've been working in the construction industry for best part of 30 years and this is where I fell into the health and safety side of the industry by accident.  My appetite has grown considerably over the years.
Why did you become a health and safety consultant?
One of the main attractions of becoming a health and safety consultant was simply the nature of the working environment and how people behave in the workplace.
There are so many developments in health and safety, not least the rules and regulations, that even after a number of years in the same role helping people and businesses provide a safe and healthy workplace environment is still fascinating. There is the technology side of H&S, which is rapidly improving, but my day-to-day work remains just as diverse and interesting in the meantime.
Do you specialise in any particular aspects of health and safety?
My specialism lies in the areas in Construction such as working at height, on scaffolding, temporary works and aspects of building design. This includes supporting and getting the best out of a design team on the "buildability" and "maintainability" of a building, for the end user.
I also provide a significant amount of onsite safety training for contractors and designers.
What do you enjoy most about working as a health and safety consultant?
If you had asked me 20 years ago, I would have said 'being able to do things like climbing scaffolding and getting involved with demolition'. Nowadays, those kind of activities are less important; what makes me tick is working with people to achieve the necessary legal standards and accepted good working practices.
Health and Safety has an interesting range of topics. At times I can find myself working on an office refurbishment, chairing construction design reviews with architects, inspecting a property for fire safety, advising employers on workplace compliance, even attending an accident and more – and that's all in one day.
Are there any drawbacks?
Being prepared to provide sensible uncomplicated advice, the best support and guidance you can offer, only just to have it placed on a shelf gathering dust or for your efforts to fall on deaf ears. The key is one must not take it personally.
What are the most common misconceptions about the health and safety industry?
Often employers see health and safety as a regulatory burden, and it costs too much money when in fact it's the complete opposite.
Often businesses do not realise the significant benefits such as reduced costs, reduced risks on the business, increased productivity because employees are healthier, happier and better motivated.
A completely hazard free workplace is impossible but the cost of an accident can significantly hit the bottom line of a business of which can be avoided with good health and safety.
What are the biggest challenges you face in your role?
One of the biggest challenges is getting employers and employees to buy into good health and safety practices – to get them involved in the conversation and engage with the workers rather than talking at them about what to do.
Someone with a yardstick approach or simply reading the rule book will not cut the mustard with some employees.  By making a company more health and safety focused, you can improve the efficiency of the business and its workforce.
What advice would you give to a young person who is considering a career in the health and safety industry, or who is just starting out?
Get as much experience as you can, attend a range of training such as IOSH, NEBOSH, education (other providers are available) and gain knowledge of the chosen industry sector of interest. Remember to be prepared to provide sensible advice, guidance and support, only just to have it placed on a shelf or fall on deaf ears. Don't take it personally.
Where do you think most businesses fall short in terms of health and safety?
There is often no buy-in from top tier management. Effective health and safety performance comes from downward communication channels – senior managers, board members have both collective and individual responsibility for health and safety, failing to include health and safety as a key business risk for those decision makers can have catastrophic results.
If you could work with one company, anywhere in the world, who would it be?
I wouldn't like to work for any other company than Veritas Consulting. I believe we stand out from the large consultancy crowd based on the clients we work with and the range of projects we get involved on a day to day basis of which is something we're proud of.
How long have you been a part of the OSHCR register?
I have been a member of OSHCR register since it was made available.
What are the benefits of being an OSHCR-registered consultant?
Clients can be comfortable in the knowledge that a registered consultant can demonstrate a high level of professionalism and competence who are among the most sought after people in the health and safety profession.
Do you find it hard to watch movies without your health and safety cap on?
Yes. I'm afraid it comes with the territory, always. Action heroes jumping from tall buildings, stuntmen doing all kinds of crazy things – especially in the old black and white movies.
Probably the most famous is Harold Lloyd "Safety Last" in 1923 when he is seen hanging from the hands of a clock – this is a timeless "health and safety in the movies" classic.
It's almost the 25th December, any advice for Father Christmas before he takes off in his sleigh?
Check Reindeer are fed and prepared for flying before departure
Check the sleigh is maintained in an efficient state and in good working order.
Keep both hands tightly on the reins at all times.
Before descending down a Chimney check the fire has been extinguished.
Leave presents under the tree NOT outside doorways or on the stairs – protect children from injury.
And definitely don't drink and fly.