Demand for Health and Safety Consultants
Are you considering a career in health and safety? HSE is a very complex, rewarding and fulfilling sector to work in, as well as being an essential aspect to all workplaces. No matter which industry you work in in the UK, there will be health and safety regulations to adhere to. With businesses across the country continuing to expand and start-up companies launching regularly, the demand for health and safety consultants is constantly on the rise.
Which sectors could I work in as a Health and Safety Consultant?
When hiring managers are looking for a health and safety consultant through OSHCR, there are a number of industry sectors to choose from when using the filtering options. The variety of options ranges from hairdressing to waste management, and is not an extensive list of all industries that may require a health and safety consultant.
For example, sectors such as manufacturing and offshore oil and gas may be obvious divisions for HSE professionals to work in, whereas health and safety consultants are also required in office buildings and shops.
See below for more examples of industries many OSHCR health and safety consultants currently have experience in: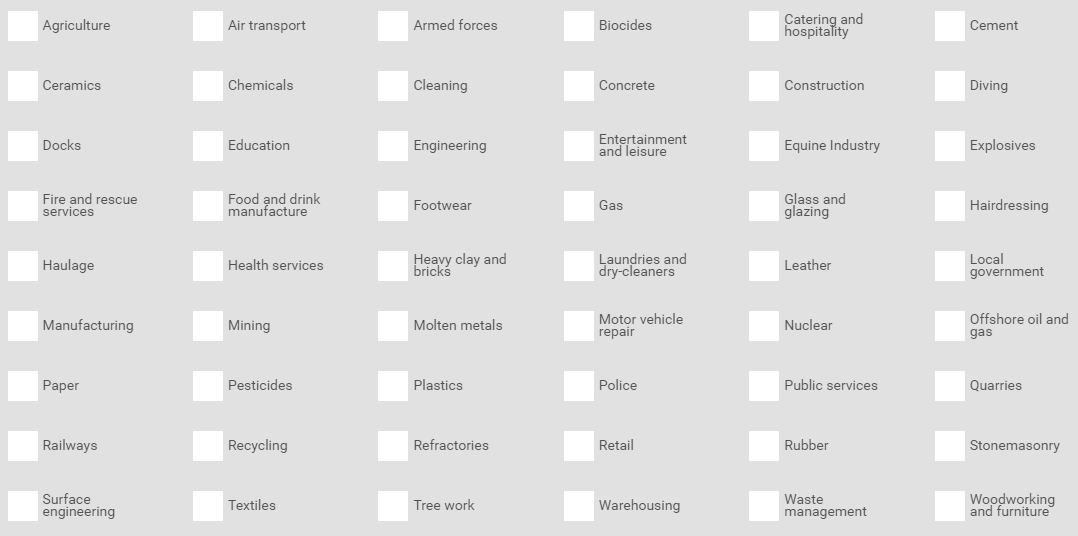 Is there a particular industry I should aim to work in when starting out as a health and safety consultant?
Not particularly – aim to work in an industry that you are interested in and challenged by. Given that you have relevant qualifications (such as NEBOSH and CMIOSH) you will be able to gain experience in the industry of your choice – as long as your level of experience matches that of the job you are applying for. The demand for health and safety consultants will always be more prominent in high risk environments, therefore it is important to research which sectors are hiring and the kind of setting you would like to work in.
To find out if you are eligible to register with OSHCR and browse current opportunities being posted on our noticeboard, click here.